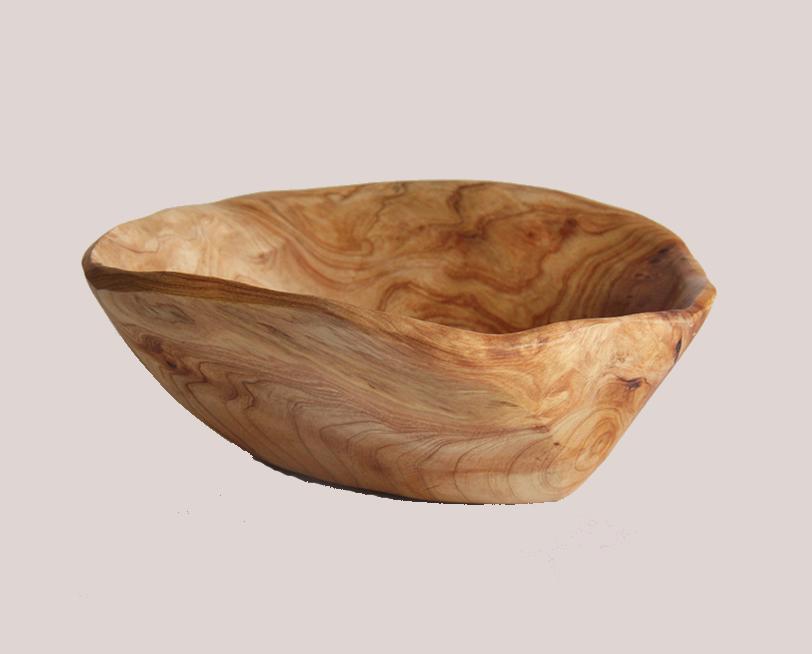 Hand-Crafted Root Wood Live Edge Bowl - Smallest (6-7" / 3-4")
Regular price $37.40 Sale
FUNCTIONAL ART is the best way to describe Greener Valley's stunning collection of stumps and roots that have been handcrafted into beautiful wine holders, cheese boards, platters, bowls and stools. Handcrafted from the roots and stumps of the Asian Cypress known as Shan Mu. These beautiful bowls serve for everything from storing keys and nuts, in the smaller sizes, to stunning presentation pieces for salad, fruit or bread in our larger sizes. Each piece is absolutely unique. As each bowl is food safe all you need to do for clean up is wash it with soap and water. CARE AND MAINTENANCE: - Greener Valley Root Wood products are all coated with a food-safe, water-based lacquer. All you need to do is hand wash with soap and water then let air dry. - As with any wood product these are NOT dishwasher safe and should not be used in a microwave. - Store in a dry, cool place and out of direct exposure to sunlight. - Occasionally apply a light coat if food-safe mineral oil to maintain appearance. Wipe off any excess with a towel or paper towel. - Proper care should give you years of enjoyment. FULL PRODUCT LINE AVAILABLE: Be sure to check out the rest of Greener Valley's root wood products: - Wine holders - Bowls - Platters - Baskets - Picture Frames - Stools and Benches
EACH PIECE IS UNIQUE - WHAT YOU RECEIVE WILL NOT LOOK EXACTLY AS PICTURED. Each piece will have a different shape, measurement and grain. Scroll through the different images to see some samples of different pieces and check out the different sizes available.
EXPERT CRAFTSMANSHIP - Each piece is carved from a single piece of a reclaimed stump or root. This is all natural and what you get is the raw beauty drawn out by one of our skilled artisans.
FUNCTIONAL ART - Not only are these eco-friendly our wide selection of products and sizes offer any home decor both function and beauty.
GREENER VALLEY TRADING Shan Mu wood products are good for the environment and great for the home. Check out our full selection of wine bottle holders, bowls, platters and more.